The A Praying Life Seminar explores Jesus' simple yet powerful teachings on prayer to help badly praying Christians—that's 99% of us—discover the joy of prayer. We practice becoming child-like, patterning our prayers after Jesus' own teaching and prayers, using practical prayer tools. Most importantly, we make lots of time to pray and practice what we're learning. If you've ever struggled with or felt defeated during prayer, this seminar is for you!

This seminar takes place over two days and will be held on site at Summit Ridge Church.

Friday, November 19th, 6:00 PM - 9:30 PM
Saturday, November 20th, 8:00 AM - 12:30 PM

There will be a continental breakfast on Saturday morning.

We are excited to offer this seminar free of charge! Please be sure to sign up so that we are prepared with your materials.
We are so excited to announce the launch of our Spanish Ministry!
Summit Español will meet Saturday nights at 6:30 pm at church.
We will be having baptisms at the home of Linda Coblentz on Sunday, October 17th at 3 PM.

If you are interested in taking the next step in your walk of faith, please sign up below!
We will also be having a baptism class via Zoom on Sunday, October 10th at 3 PM.
Psalms is a prayer journal for the weary, the anxious, the depressed, the beat down and those in the best of days. It is a journal for the oppressed and hurting, as well as an expression of great joy for life in God. Psalms is a book of hope and a place for finding peace in chaos. It is raw at times… just like life. Psalms is a journey for us to walk with God in every area of our lives.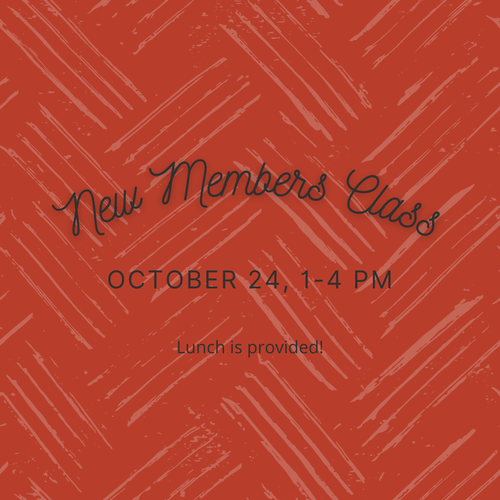 Every few months, we host a new members lunch for those who are interested in knowing more about our church, where we are heading and if being a member is right for you. Take the next step by coming to the new members lunch!

Our next new members lunch is Sunday, October 24th at 1:00 pm at Pastor John and Angela's.


Hope group is a 6 week support style group for wives whose husbands have struggled with pornography. Led by Angela Caprine and small team of women. We will go through an encouraging and truth filled workbook that helps wives navigate this confusing, damaging and hurtful area of their marriage. The book offers hope and biblical advice of navigating to healing.
The group is a confidential, private listing of who is involved in the group and deals with the wives heart, not discussing husbands or trying to fix them. We welcome wives who have dealt with this area in the past or are working through current struggles.
Consider this testimonial...
"Hope Group was truly an answer to surrendering prayers to My Father God for healing and restoration. I can not say enough in regards to the need for fellowship and support when God is working within you in this sensitive area of your heart. God sincerely met my personal need with this group...He wholly healed my heart and Spirit and I can say confidently that this group is a God send."
Check out our Book Nook page!
You will find a carefully curated library of books that we recommend for your spiritual growth and edification on a variety of topics. These books are available in our foyer each Sunday, and can be delivered by special request.
Check out our current offerings
here
.
Explorers Disciple Zone is weekly small group for our 3-5th graders and meets on Wednesdays each week in person from 5-6:30 PM.
For more information, e-mail
Leiisa
.
Did you know that we have a bi-weekly newsletter? We send it out every other Saturday morning. Read the pastor's blog and stay up to day with what's happening here at SRC!
Sign up
here
.