We love it when people join in connecting with others around His Word and in the lives of others!
Summit Ridge Church is a community committed to God's Word, to loving and building one another, and to building Christ's kingdom through making Him known in all we do.

Fun, comfortable, and ready for you to join in learning more about God -
Getting the encouragement you need for the week.

Our small groups are structured by trimesters - a Winter/Spring semester, Summer semester and Fall semester. Each semester gives people an easy place to jump in to a group and get get connected.

Jump in anytime or at the start of a new semester.

Winter/Spring Semester 2021: January 17 - May 8
Summer Semester 2021: May 30 - Aug 7
Fall Semester 2021: August 22 - December 4
A Visual Theology Guide to the Bible - NEW GROUP
What: ELDER LED - one semester only!
What is the Bible? Can I trust it? How do I study it?

Those are the kinds of questions we aim to answer in giving you the tools and answers to know and trust the Bible for life. You'll know how the Bible all fits together and see how Jesus is the hero!

This will be a team taught Small Group studying through A Visual Theology Guide to the Bible. This book is not only a wonderful introduction to the Christian life, it is a functioning guide for understanding and living out your faith.

It is a beautiful, approachable, informative presentation of the concepts and principles of Scripture.

*Studying: "A Visual Theology Guide to the Bible: Seeing and Knowing God's Word" by Tim Challies & Josh Byers
Participants will need to purchase their own books & pay $5 for other printed materials.

When: Wednesdays from 7-9 PM

Where: At Church or online
What: A group for families with small children.

Studying: Current Sermon Series

When: Every other Sunday at 3:30 pm

Where: online via Zoom
Women's Hope Group - Angela Caprine
What: A 6 week support style group for wives who husbands have struggled with pornography. Led by Angela Caprine and small team of women. We will go through an encouraging and truth filled workbook that helps wives navigate this confusing, damaging and hurtful area of their marriage. The book offers hope and biblical advice of navigating to healing.

The group is confidential, private listing, of who is involved in the group and deals with the wives heart, not discussing husbands or trying to fix them. We welcome wives who have dealt with this area in the past or are working through current struggles.

When: Beginning late February 2021

Testimonials
"Hope Group was truly an answer to surrendering prayers to My Father God for healing and restoration. I can not say enough in regards to the need for fellowship and support when God is working within you in this sensitive area of your heart. God sincerely met my personal need with this group...He wholly healed my heart and Spirit and I can say confidently that this group is a God send."

"I never imagined I would go through the most challenging phase in life where I thought I might end up losing my husband who had vowed to love me, protect me, and never to harm me. When my husband decided to come "clean" a few years ago and told me about his addiction to pornography, TONS of emotions went through my body and mind. I was angry, hurt, resentful, broken, wounded, ashamed, and the list goes on. I never thought I would be able to trust, pray with, or love him again.
Pornography is such a nasty secret that we keep very well hidden and want no one to know because it is so morally repulsive. We as husband and wife tend to isolate ourselves because we think we can fix the sin on our own. At the graceful request of my husband, I reluctantly attended the HOPE Group for the first time. In my mind, it was not my sin, we had dealt with it already, and there was no need for me to attend. After a couple of gatherings and assigned readings, the bandages that were covering the wounds were beginning to be violently ripped away. I started to re live the pain again. I missed a couple of sessions and did not want to go back. My husband continued to encourage me to show up. I showed up here and there and rarely participated. When Hope Group started a second round, this time, I decided to attend more often and participated a little bit more. It was easier. As a matter a fact, my husband and I did the readings together at home. This was huge for us! We vividly saw God working in us and with us. We read, cried, and asked for forgiveness. He understood what I went through then and now.

Take the leap of faith and give your marriage to God. He will create oneness again!"



What: A group that grows in community as we gather to discuss the weekly sermon and prayer.

*Studying: Current sermon series

When: 1st & 3rd Thursdays, 7:00pm

Where: online via Zoom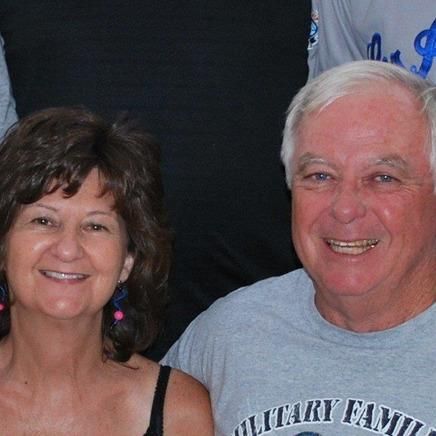 What: A group for all ages and life stages who enjoy gathering together to study God's word, worship, fellowship, and pray for one another.

*Studying: The Book of Romans

When: Wednesdays, 7:00 pm

Where: online via Zoom
What: An amazing expository Bible study for women who want a deeper and more meaningful life of prayer. It is based upon the prayers of Old and New Testament saints. Join us and let's worship our Heavenly Father together!

*Studying: With the Master: On our Knees by Susan J. Heck

When: Every other Wednesday at 10:30 a.m.

Where: online via Zoom
What: A group of mostly young adults. This is a study through the books of 1&2 Timothy and asking hard questions about how to apply God's word to your life.

*Studying: The books of Hosea

When: Tuesdays, 6:30 p.m.

Where: online via Google Hangouts
What: Maybe you open your Bible and you're not sure where to read... or when you do read you aren't sure what you read. Join us as we read through the Bible in a year and gather weekly to better understand the treasures of God's Word for our lives. No previous knowledge of the Bible needed. [This group is a men's only group]

*Studying: Summit's Bible Reading Plan

When: Wednesdays, 5:30 a.m. - 6:30 a.m.

Where: online via Zoom
John & Kristina Schlothaur
What: A group that grows in community as we gather to discuss the weekly sermon and prayer.

*Studying: Current sermon series

When: Every other Thursday, 6:00pm

Where: online via Zoom