We love it when people join in connecting with others around His Word and in the lives of others!
Summit Ridge Church is a community committed to God's Word, to loving and building one another, and to building Christ's kingdom through making Him known in all we do.

Fun, comfortable, and ready for you to join in learning more about God -
Getting the encouragement you need for the week.

Our small groups are structured by trimesters - a Winter/Spring semester, Summer semester and Fall semester. Each semester gives people an easy place to jump in to a group and get get connected.
Jump in anytime or at the start of a new semester.

Fall Semester 2020: August 23 - December 6
Winter/Spring Semester 2021: January 17 - May 8
Summer Semester 2021 - May 30 - Aug 7
New Group -
Women's Hope Group - Angela Caprine
What: A 6 week support style group for wives who husbands have struggled with pornography. Led by Angela Caprine and small team of women. We will go through an encouraging and truth filled workbook that helps wives navigate this confusing, damaging and hurtful area of their marriage. The book offers hope and biblical advice of navigating to healing.

The group is confidential, private listing, of who is involved in the group and deals with the wives heart, not discussing husbands or trying to fix them. We welcome wives who have dealt with this area in the past or are working through current struggles.

We are looking to start in the next month and are currently getting an interest/need base before we decide the details of when we will meet.
New Group -
Garrett & Erin Wheeler
What: A group for families with small children.

Studying: Current Sermon Series

When: Group starts on Oct. 4th
Every other Sunday at 3:30 pm

Where: online via Zoom
What: A group that gathers together for fellowship and in depth study of the book of Revelation.

*Studying: Book of Revelation Ch: 14-22
Revelation: The Christian Ultimate Victory by John MacArthur

When: Every other Monday at 6:30 pm

Where: online via Zoom
New Group - Jeremy & Tiffany Cooper
What: We will be meeting to discuss the book A Praying Life by Paul Miller. This book has revolutionized our view on prayer and we hope that it will do the same for you! A very practical, easy read that lends well to group discussion.

*Studying: A Praying Life by Paul Miller

When: Beginning August 27th, then the 1st & 3rd Thursdays, 7:00pm

Where: online via Zoom
What: A group that gathers to dig into God's word, fellowship, and prayer

*Studying - 1 Corinthians

When: Weekly, Tuesdays, 6:00 p.m.

Where: online via Zoom
New Group - Carolina Mefford
What: An amazing expository Bible study for women who want a deeper and more meaningful life of prayer. It is based upon the prayers of Old and New Testament saints. Join us and let's worship our Heavenly Father together!

*Studying: With the Master: On our Knees by Susan J. Heck

When: Every other Wednesday at 10:30 a.m.

Where: online via Zoom
What: A group of mostly young adults. This is a study through the books of 1&2 Timothy and asking hard questions about how to apply God's word to your life.

*Studying: The books of 1&2 Timothy

When: Tuesdays, 6:30 p.m.

Where: online via Google Hangouts
What: Maybe you open your Bible and you're not sure where to read... or when you do read you aren't sure what you read. Join us as we read through the Bible in a year and gather weekly to better understand the treasures of God's Word for our lives. No previous knowledge of the Bible needed. [This group is a men's only group]

*Studying: Summit's Bible Reading Plan

When: Wednesdays, 5:30 a.m. - 6:30 a.m.

Where: online via Zoom
What: A women's small group for ladies who are interested in learning more about God's Word and getting to know other women at SRC.

*Studying: "Gospel of Luke" by D.A. Carson

When: Wednesdays 6:30 pm; meet for three weeks and then take a week off

Where: online via Zoom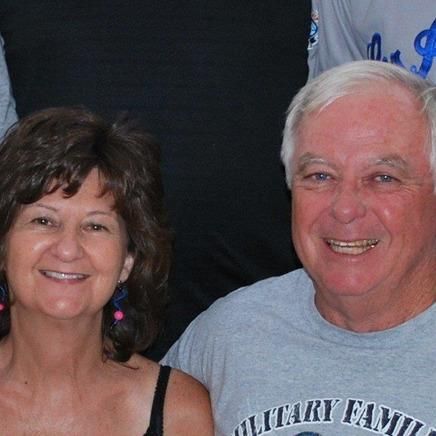 What: A group for all ages and life stages who enjoy gathering together to study God's word, worship, fellowship, and pray for one another.

*Studying: The Book of Romans

When: Wednesdays, 7:00 pm

Where: online via Zoom
New Group -
Jeremy & Leiisa Martin
What: During this time of social distancing and things can feel a little like we are isolated, what better thing to study than the letters the Apostle Paul wrote when he was in a Roman prison? We could all use some perspective and insight into the majesty of God. We will gather for study, fellowship and prayer.

*Studying: The Prison Epistles (Colossians, Philippians, Ephesians & Philemon)

When: Every other Wednesday, 7:00 pm

Where: online via Zoom
New Group -
John and Kristina Schlothauer
What: A group that grows in community as we gather to discuss the weekly sermon and prayer.

*Sutdying: Current sermon series

When: Every other Thursday, 6:00pm

Where: online via Zoom